TEABLOOM AFFILIATE PROGRAM
Teabloom teas and luxury tea accessories are perfect for gifts, food and drink blogs, health and wellness websites, social media influencers, and more. You can always share us on your social media, with your colleagues, friends, and family to let them know about exquisite flowering teas and stylish teawares.
Create Your Account
Simply create your affiliate account, it's completely free, and it takes about one minute! Once the account is approved, you'll receive your personalized affiliate link.
Share Your Affiliate Link
Promote your affiliate link everywhere. You can talk about Teabloom on your blog, social media pages/groups, or share it directly with family members, friends, or colleagues.
Get paid!
You will get paid for every customer you send our way. And there is no limit, you can refer as many people as you'd like!
BECOME OUR AFFILIATE
We run our affiliate campaign through the ShareAsale network, which easily manages your affiliate account and assures you receive a timely commission along with efficient tracking. So join our affiliate program today by just clicking the link below and start earning a good commission of 12% per sale.
Already an affiliate? Login
HIGHLIGHTS OF THE TEABLOOM AFFILIATE PROGRAM
Earn 12% Commission
$10 Bonus on Your First Sale
High Converting Marketing Materials
Product Reviewed and Loved by Thousands of People
24/7 Affiliate Support
45 Day Cookie Period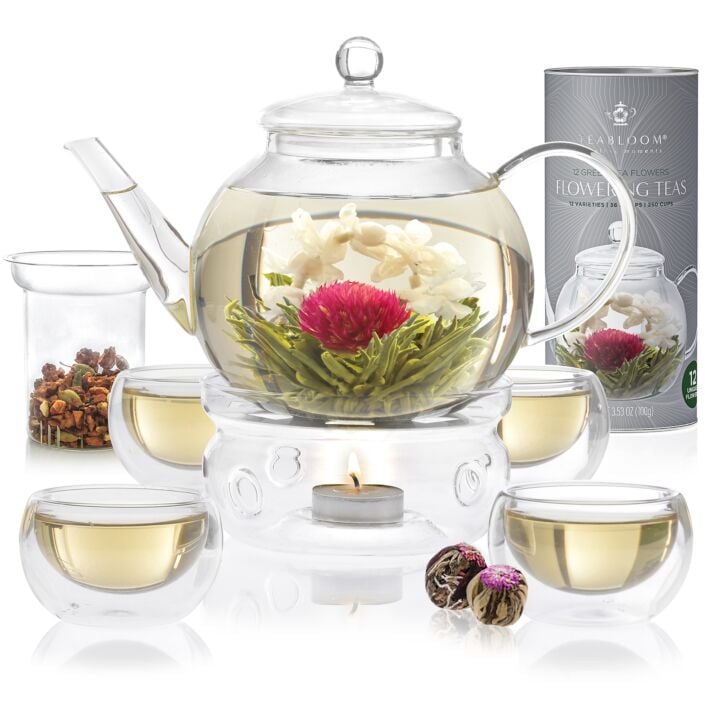 Frequently Asked Questions
How do I start?
Simply sign up for our affiliate program, and you can start immediately.
How much money can I make?
There is no limit! You'll earn money from every customer you send our way.
How is the commission calculated?
Our tracking software automatically calculates the commission you generate from sales.
When will I get paid?
ShareASale transfers affiliate payments on the 20th of every month, for the previous month's commissions. Please check their affiliate payment FAQs
Here
.
How long is the cookie period?
We have a stunning 45 days cookie period.
What happens in case two affiliate partners refer to the same customer?
The last qualified click will be counted.
If you have any questions regarding our affiliate program, contact our affiliate manager Fariha directly at [email protected]
We are looking forward to working with you!