Want to relax after an exhausting long day? Are you suffering from a cold or simply want a detox? Then, we have the perfect solution for you. Making herbal tea is the best thing you can do for yourself today. It is a great natural substitute to any medications and pills. The decision to brew herbal tea will also help with sleeping better and relaxing. Moreover, if you decide to brew herbal tea, you'll also have a natural substitute to coffee. So, today we are going to share tips on how to brew herbal tea and get the best flavor possible to brighten up your day.
Ingredients and Supplies
Herbal tea of any kind - can be chamomile, peppermint, lemon balm or any other you prefer
A tea strainer
Optional add-ins: honey, sliced lemon, fruit, sugar
Choose the Right Type of Herbal Tea
There are so many types of herbal tea. So, the one you choose depends on the reason you are making a cup of herbal tea. So, here are some herbal tea selections to try depending on the purpose:
Uplifting - if you are looking for something to boost your energy, then the perfect solution is lavender tea. Other great options are also thyme and spearmint to keep your energy level high.
Relaxing - if you want to relax, a great option for you is chamomile tea as it can calm down your body and provide relaxing effects.
Soothing - in case you are struggling with a cold and want to wash it away, make sure to choose a tea with eucalyptus. Cinnamon, ginger and licorice root are also great options for soothing a cold.
How To Brew Herbal Tea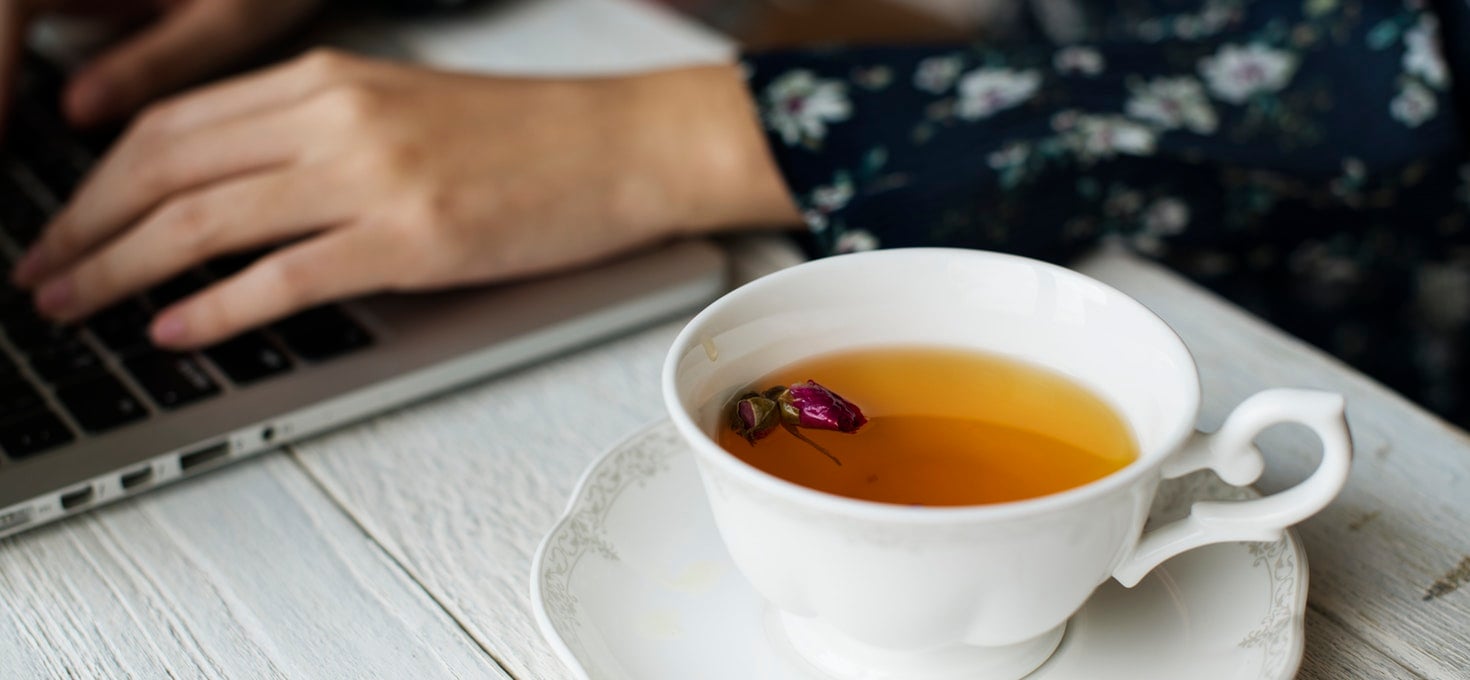 The first thing you need to do is heat some water. You can choose the amount of water you need in order to brew herbal tea. But, it is recommended to heat at least 2 cups. So, simply pour the water into a kettle and bring it to a rolling boil.
The next thing you need to do is to add the tea to the teapot/cup. There is a rule about measuring the loose tea leaves if you decide to use them. The rule is to add a teaspoon of tea leaves for each cup and one for the teapot. In case you decide to brew herbal tea with tea bags, then simply use one tea bag for one cup of tea.
Steeping is the next step. After you add the hot water to a teapot with tea leaves or bags, you should let it steep for about 5 minutes. A great thing with herbal tea is that steeping for 5-10 minutes won't bring out the bitter taste. In any case, if you prefer stronger tea, just use extra tea leaves/bags instead of increasing the steeping time.
The last step is adding optional add-ins to the tea. You can add anything from honey, sugar, sliced lemon, mint. It will make the tea even more intense and enjoyable.
So, here are the steps for brewing herbal tea. It's fairly easy, convenient and you don't need too many supplies in order to brew the best tasking herbal tea. Therefore, follow the steps and enjoy your best cup of tea so far. In the meantime, check out Teabloom and find more tea recipes, tips and brewing techniques that will blow you away.