7 Bridal Shower Tea Party Ideas
If you happen to be the maid of honor you're probably looking for ideas to help her celebrate this wonderful occasion. Why not offer to host a bridal shower tea party? What woman doesn't love the thought of a girly girl tea party bridal shower complete with; friends, fancy hats, scones,
blooming tea flowers
, and cookies? A tea party shower is a great daytime activity that's suited to all age groups. Plan the ultimate feminine bridal shower with these seven tips for a tea party celebration.
Few things look or smell fresher than sprigs of aromatic herbs. Display a variety of them at a tea station after your meal so guests can select their favorites. Keep a few
clear glass pots
of hot water on hand so they can infuse their picks.
Source: https://www.pinterest.com/pin/502151427178613490/
2) Tea Favors
Teabloom's
Jasmine Variety Flowering Tea Canister
 is great for tea favors. No need to fuss with creating individual packaging. Each canister contains 12 flavored and fragrant tea balls made of Grade AA green tea leaves which have been carefully selected by Tea artisans. Each hand-sewn tea bloom has been blended with all-natural edible flowers and jasmine to give you the ultimate tea-drinking experience. Plus each blooming tea flower tea ball has its own unique flower and delivers a pot of delicious tasting healthy green tea. The flowering tea balls in this gift pack work out to $1.66 for each guest and contain the following flavors; Heart Bouquet, Jasmine Lover, Golden Oasis, Floral Passion, Sunset Love, Fairy Lily, Eternal Love, Rising Spring, Shooting Star, Fireplace Bloom, Dancing Leaves, and Enchanting Beauty.
3) Scrumptious Scones
A platter of these fruity cream scones will pair quite nicely with your favorite
Blooming Tea Flower blends
.
Source: https://www.marthastewart.com/899516/cream-scones-currants
4) Place setting with no plates
Constructed with beautiful lace patterns and scalloped edges, these French lace paper doilies are a classy and sophisticated way to decorate table settings and present food or beverages. They are excellent for crafting, scrapbooking, and gift wrapping as well.
Source: https://www.pinterest.com/pin/89720217548868942/
5) Tea-Tin Centerpieces
Whatever you do don't throw away your
Blooming Tea Flower
tins. Whether you're using a new one or vintage, these containers can be reused in a variety ways and not just for your centerpieces. Test your tins to make sure they're watertight before filling with single-flower arrangements. A chef's trick if they do leak is to use a plastic bag as a liner. Choose an array of flowers or greens in the color palette of the bridal shower.
Source: https://www.pinterest.com/pin/443323157040700544/
6) Cookie Bar
Nothing goes better with
flowering teas
than homemade cookies. Create a cookie bar by making some homemade treats and placing them in labeled jars to keep them fresh. Your guests will love that assortments and they can eat them during the shower, or you can lay out glassine-lined bags and seals for packaging cookies to go.
Source: http://www.intimateweddings.com/blog/10-bridal-shower-menu-ideas/
7) Free Printables Tea Party Invitations
The first step to a successful bridal shower tea party is the invitations. You'll easily stay on budget with these free printables. These free bridal shower invitations can be edited on your computer and then printed out with all the custom details included.
http://orderecigsjuice.info/high-tea-invitation-free/
https://www.do-it-yourself-invitations.com/printable-tea-party-invitations.html
https://www.greetingsisland.com/design/invitations/bridal-shower-tea-party/209-9663
Source: https://www.pinterest.com/pin/518476975827756831/
A classic tea party, especially one featuring a blooming tea flower never goes out of style and it's the perfect idea for a bridal shower. As you can see planning for a tea party bridal shower doesn't have to include alcohol which can get pretty pricey. You can also add some hilarious games, add a DIY craft, a mini mani, or even a karaoke sing-along. Try out this tea party themed bridal shower next time. It's guaranteed to be a hit.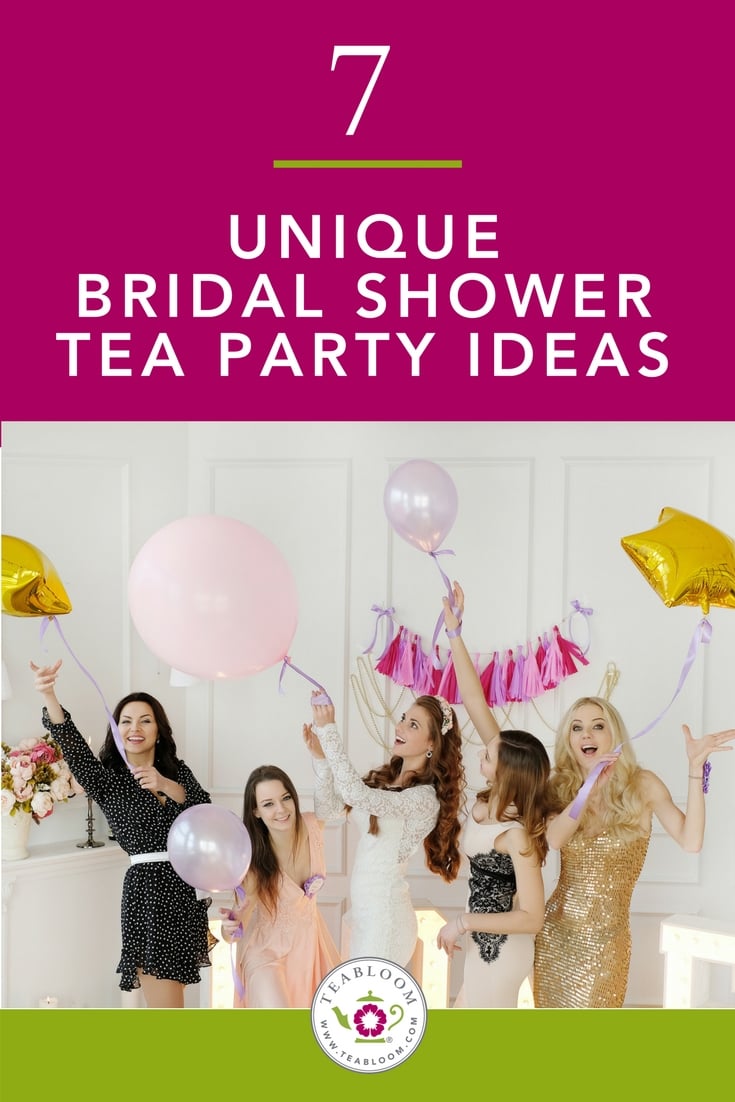 Photo credit: Bigstock